Hello and Welcome

Kallistra specialise in the design, development and production of wargames miniatures, terrain, rule systems and wargaming accessories. All our metal miniatures are cast to the highest standards using lead free pewter. We supply wargaming products worldwide to the discerning wargamer and collector.
We hope you enjoy looking around the site. There are lots of features including Rules Support, Hexon grids to help plan your battlefield and massive photo collections. You can now follow us on Twitter, Facebook, and watch the Kallistra YouTube Channel where you'll find lots of great clips and videos!
Next Shows
29th October we will be attending Fiasco, Leeds LS10 1LT.
Please have your show preorders to us by Wednesday 25th October.
For more information about the show visit the event website
here
News
September
First eight packs form the WW1 Early War Austro-Hungarian range available to order.
WW1-AH01 Infantry Advancing inc. Command
WW1-AH02 Infantry Firing & Loading inc. Command
WW1-AH03 Heavy Machine Gun and Crew
WW1-AH06 Dragoons
WW1-AH08 Dismounted Dragoons Firing
WW1-AH09 Hussar Cavalry
WW1-AH11 Dismounted Hussars Firing
WW1-AH16 Casualties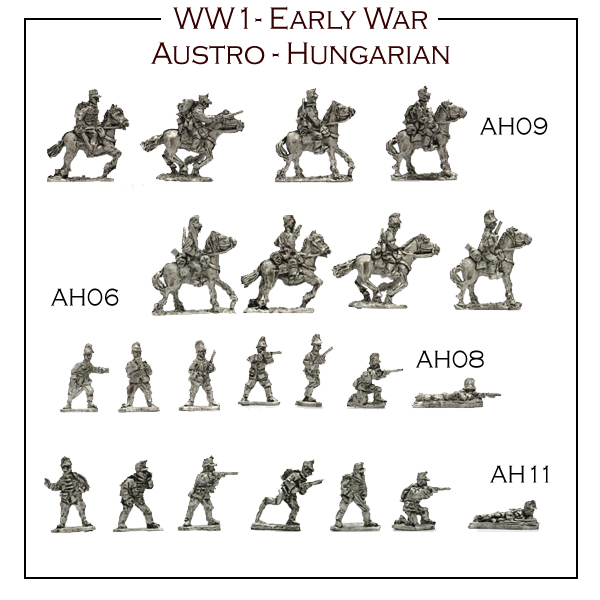 Click here to view the full Austro-Hungarian Early WW1 range
August
WW1 Austro-Hungarian Uhlan cavalry mounted and dismounted firing - ready for master moulding.


May
WW1 Russian dismounted cavalry, Limber teams and casualties packs now available to order.
WW1-RU07 Russian Early War Infantry Casualties
WW1-RU08 Russian Early War 76.2mm Field Guns, Teams and Limbers
WW1-RU010 Russian Early War Dismounted Cavalry Firing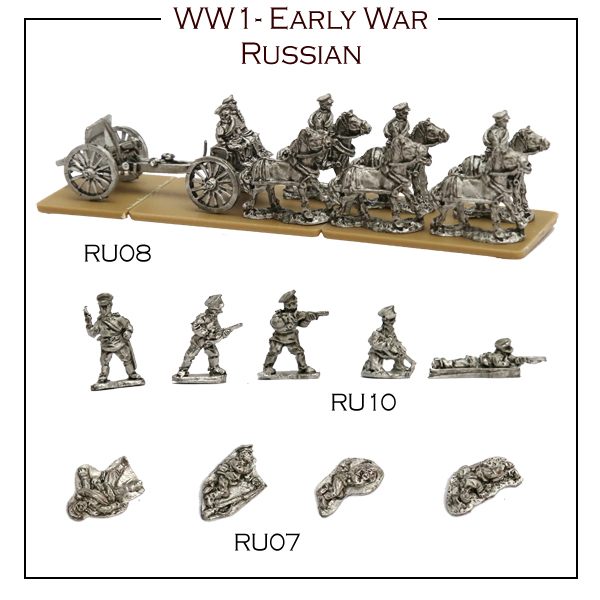 Click here to view the full Russian WW1 range
March
New Hordes and Heroes Medieval Samurai
Another pack just added to the Medieval Samurai Range - H-9011 Mounted Samurai with Yari
(Pack comes with 16 figures and 4 x bases)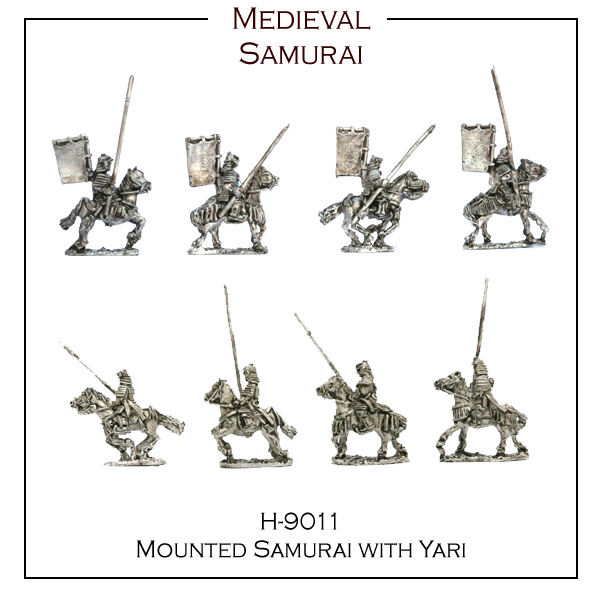 Click here to view the full Samurai range
February
British MkIV male and female tanks (12mm 1:144 scale) now available to order. Cast in lead free pewter, these are easy to assemble multipart sets.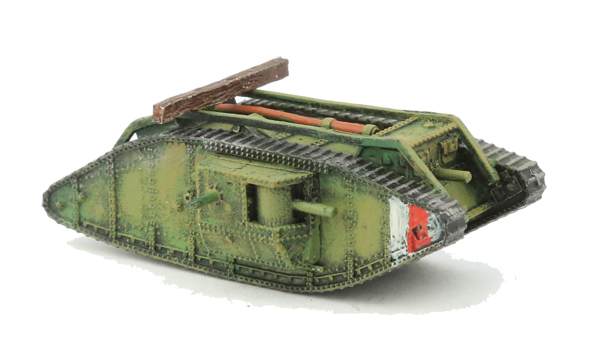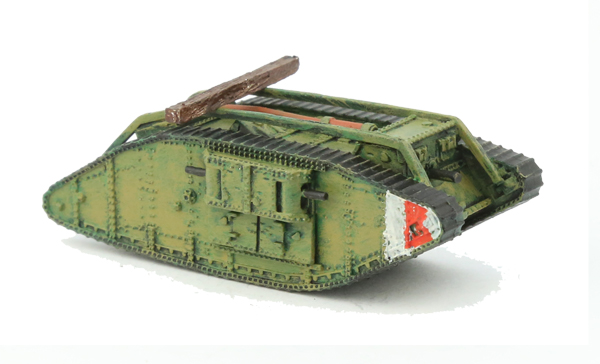 For more information click here: New WW1 Tanks
Latest YouTube upload
The March of the Undead - The Undead are confronted by the Saxon defenders!
To read more news items visit the Forum