Hello and Welcome
Kallistra specialise in the design, development and production of wargames miniatures, terrain, rule systems and tabletop gaming accessories. All our metal miniatures are cast to the highest standards using lead free pewter. We supply wargaming products worldwide to the discerning wargamer and collector.
We hope you enjoy looking around the site. There are lots of features including Rules Support, Hexon grids to help plan your battlefield and massive photo collections. You can now follow us on Twitter, Facebook, and watch the Kallistra YouTube Channel where you'll find lots of great clips and videos!
News
January 2019
New WW1 Tanks now available, cast in lead-free pewter.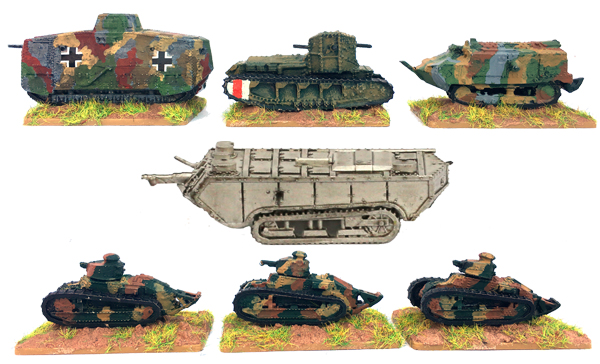 Click here for more information.
Next Show of 2019
To read more news items visit the Kallistra Facebook page or the Forum

Customer Service:

Tel: 01623 844171
---

Forthcoming Shows
we are attending in
2019
First shows of 2019
Hammerhead
Newark Showground
Saturday 2nd March
FREE parking
&
All games are
Participation!
WMMS
Wolverhampton
Sunday 10th March

To place you order for pick-up at a show, click >> pre-order

---
Find and Like us on:


Twitter
---