Rules Support
Hexon GridTM Paper
Looking for Hexon Grids to help plan your terrain layout?
We have designed a range of Hexon Grids to help you plan your battlefield layout. We have often been asked how many boxes are required for a particular table size. The actual number of boards used for a particular layout does vary depending on the board orientation. Below is a sample of different layouts, we hope the Hexon Grids will help you in planning your battlefield.
Click here to download your Hexon Grid





Hordes & Heroes Quick Reference Sheet Generator
The Quick Reference Sheet Generator allows you to produce a Quick Reference Sheet (QRS) for your two select armies and print all the nessessary information including the Combat Results Table on one sheet of paper.
For the HH Medieval


Quick Reference Sheet GeneratorTM

-

Click here

For the HH Fantasy
Quick Reference Sheet Generator

-

Click here
H&H Medieval Support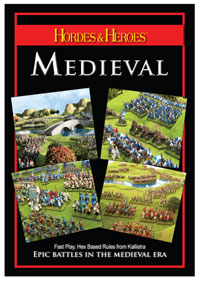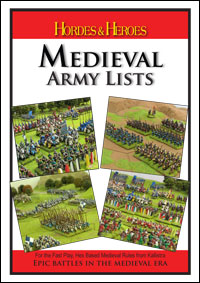 For Answers to H&H Medieval Frequently Asked Questions
-
Click here
Space Dreadnought 3000 Support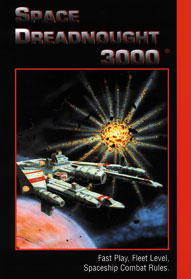 If after visiting these support pages, you have not had your question answered, please use the contact form and we will respond as soon as possible.
Click here
.